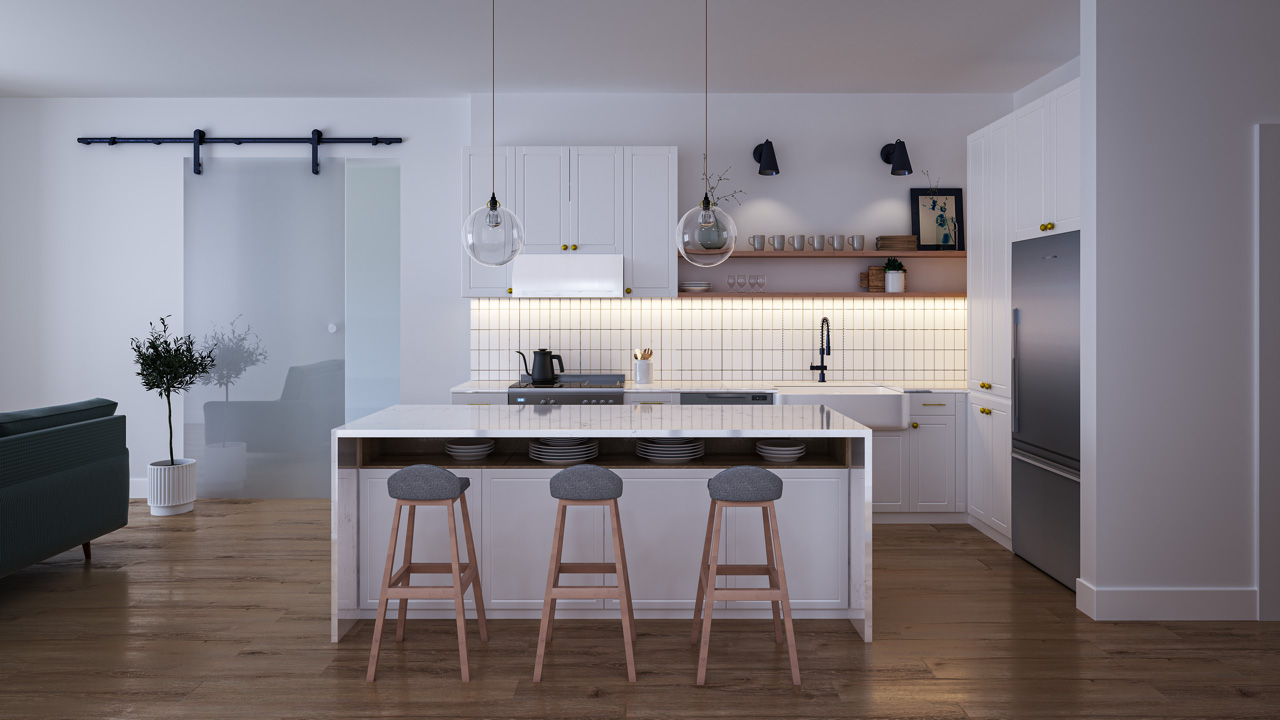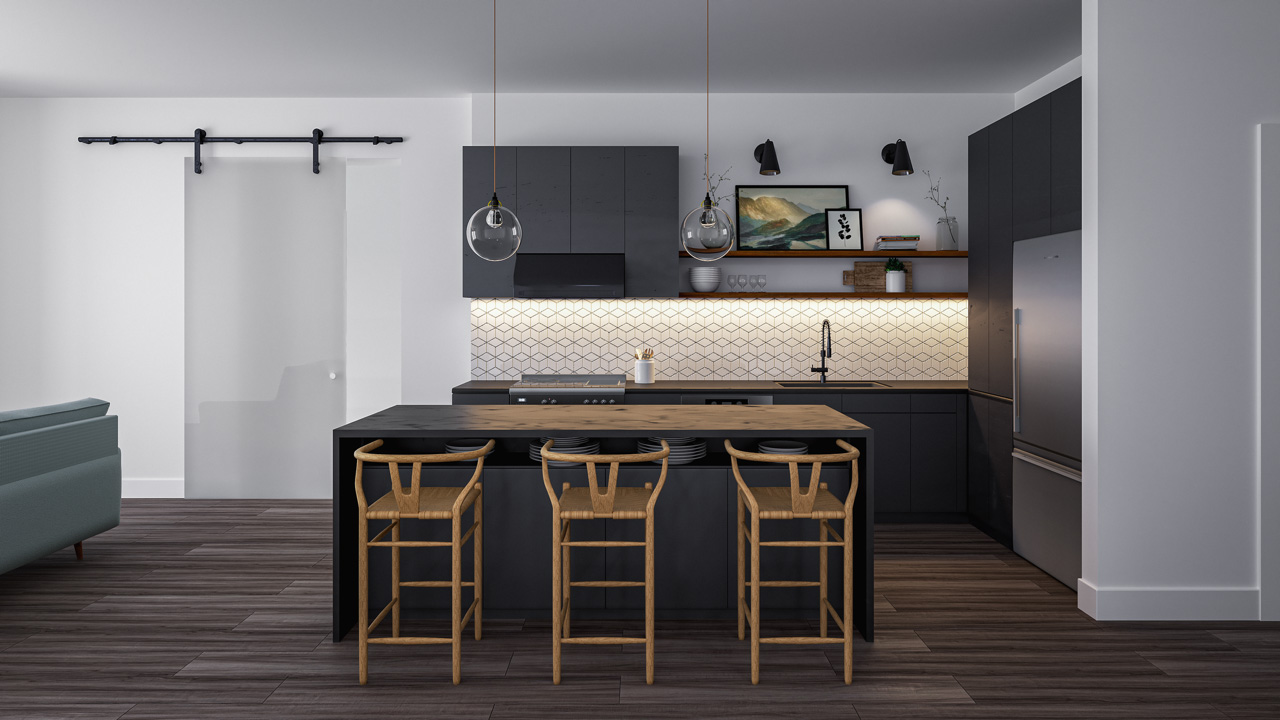 Beekeeping through a partnership with The University of Minnesota Bee Squad
85kw Rooftop solar panel array to offset common area electric use
Many sustainable building materials with thoughtful supply chain sourcing including prefabrication to reduce construction time and environmental impact.
Applied Passive House Principles to increase energy efficiency, including:

Increasing the R value (insulating value on exterior walls) above and beyond what's required by code, creating a better sealed weather barrier that reduces exterior energy loss.
High performance windows and installation method: Windows Advanced Comfort, Low-E & Argon with STC glass for sound reduction at most bedrooms

Lower sun deck offers green, "living" roof with a yoga room, outdoor spa, sauna and a pollinator garden
Native plantings with a birch grove, and stormwater reuse for greenspace irrigation
Electric car and bike charging
High-efficiency HVAC with constant positive fresh air and option to upgrade to TCACS, a catalytic air cleaning system that kills bacteria and viruses
Gen2 energy-efficient elevators with cab air purifiers to neutralize bacteria and viruses.
Enhanced common area ventilation with natural light in common areas and parking garage
Common spaces to support residents who actively work from home
Extra wide corridors and breakout spaces to promote social distancing
All electric residential units, allowing a net-zero carbon footprint. This means:
High-efficient electric HVAC, including a smart thermostat for in-home energy control
LED lighting
Electric ranges
Ventless electric dryers

Where applicable, appliances, windows and doors meet or exceed ENERGY STAR guidelines
Motion activated LED lighting, and natural light in corridors
High-efficiency hot water supply
Low flow plumbing fixtures
CARB 2 Compliant flooring and cabinets
Low and No VOC paints and finishes
Dual flush toilets
Insulated double stud party wall with air gap and sound channel
Acousti-Mat floor underlayment
Onsite composting and recycling
Option to purchase all renewable for monthly utilities (solar and wind)
Transform the way you live.
Residents don't have to compromise comfort to reduce their carbon-footprint and lessen their impact on the environment. The Quentin offers residents a sustainable home with a path to live net zero.